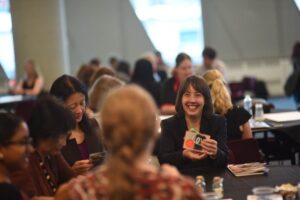 Description
Beck is an experienced facilitator, speaker, coach and leadership consultant. With a professional career that includes executive roles in structured finance, telecommunications and not-for-profits in Australia and South Africa, Beck has witnessed firsthand, the difference authentic, emotionally intelligent leadership can make when trying to achieve measurable improvements in leadership effectiveness, employee engagement, wellbeing and bottom line results.
Using the latest research from the fields of positive psychology & neuroscience, Beck seeks to support and equip individuals, teams and organisations with practical, evidence based tools and strategies that enable them to flourish. She holds a Masters of Applied Positive Psychology from the University of Melbourne, an undergraduate in Commerce and is accredited in world class Emotional intelligence and Strength based diagnostics.
Beck's greatest hope is by sharing the Science of Wellbeing, she can have a positive impact on individuals and teams who can in turn affect positive and sustainable change within their organisations. Her unwavering belief that small actions can have big impact combined with her personal mantra of 'be happy, be kind, be grateful' are apparent in her work and evident in the way she turns up.
Beck was appointed to the Board of Oranges Toolkit, Camp Quality's social enterprise in 2018.
Business Offers:
10% discount on workshops and coaching