The Southern Basketball Association (SBA) was founded in 1974 and was originally located in Waltham Street, Sandringham.
What was once a modest competition operating with one court has grown into a competition with more than 550 teams that is now located in Tulip Street, Cheltenham. The SBA administers both domestic and representative basketball.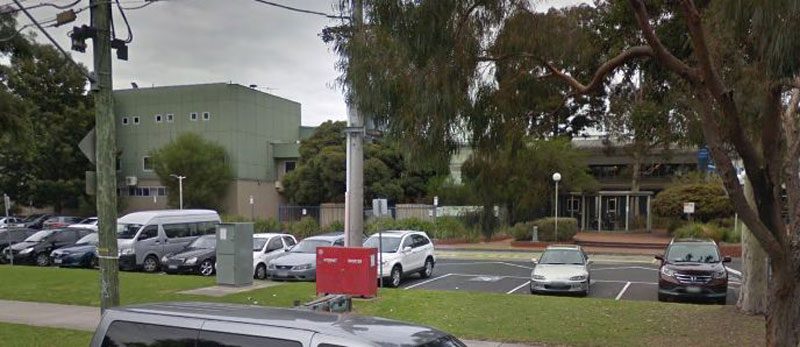 The domestic competition runs daily with participants as young as 7 years, all the way through to 55 plus for men and women players. These competitions are a great opportunity to recreate in a safe, positive and fun environment.
SABRES is the representative arm of the SBA and begins at U/12 level for both boys and girls.
The competition includes NBL1 teams for men and women. The NBL1 is one of the strongest Winter league competitions in the country, developing many emerging Australian Boomers players, as well as fostering a highly competitive semi-professional competition. It is considered a second-tier national competition to the NBL and WNBL.
The SBA has a 7-member honorary Board of Directors, who are responsible for the direction and future of the SBA.
Sandringham Sabres – The First 25 Years
Sandringham Sabres – The First 25 Years 1974-1999, is an eBook compiled and edited by Chris Bennett, an SBA Life Member, for the 25th Anniversary of the Sandringham Sabres.
It is a great way to learn about the history of the club and we encourage all our members to have a read.
The book is available in high resolution (28.3MB) or low resolution (12.4MB) formats and can be downloaded from Chris's website at: chrischats.com/sabres-basketball/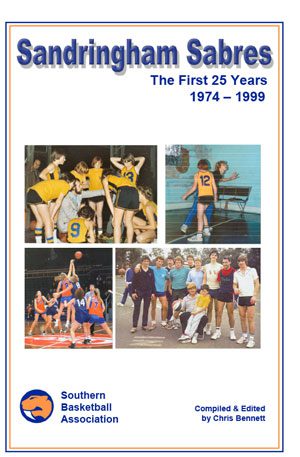 Since 1987 the Southern Basketball Association has each year awarded the most outstanding Sabres junior boy and girl the Robert Lunardon Award. This is the highest individual award given to our junior Sabres. So, who was Robert Lunardon and why is an award named after him? Read on to find out.
Robert Lunardon was the younger brother of a former SBA President Steven Lunardon. For many years Robert was an active and talented participant in the game we all know and love, both in the domestic competition as a player and referee, and on Friday nights for the Sabres.
Robert began playing basketball at around the age of 10 and had always loved the game. He showed potential and had been selected to attend several talent identification camps through Basketball Victoria.
However, despite playing and training several times a week, Robert always appeared fatigued and showed lethargy; something was not quite right. Check-ups with doctors revealed that he had cardiomyopathy, a heart condition that affects approximately 1 in 500 people. In extreme cases it is now treated by heart transplant.
Robert had also just commenced year 12 at St. Bedes in Mentone and was interested in graphics, particularly architecture. He had arranged with then SBA President, Ross Graham to borrow the plans for the current four court venue we now enjoy as at that time it was merely in the planning stage.
On 13 February 1987, Robert travelled out to Nunawading to play for the Sabres. During the game, whilst sitting on the bench he collapsed and despite the best efforts of all who assisted him, was unable to be revived. At his funeral as a mark of respect, the plans he never managed to collect were buried with him. Further, the SBA saw fit to honour his memory and unfulfilled talents by naming our Association's highest available award in junior representative basketball in his name.
There is also a similar award named after him for the SBRA outstanding referee of the year, an indication of the mark this young man left on his peers in his 16 short years.
Hopefully this helps you to know a little more about the person behind the name behind the award and the special place it holds in SBA history.