Our Future Together 2018 – 2021
In 2018, the SBA Board developed and released 'Our Future Together 2018 – 2021', a Vision and Strategy that will direct the Association's efforts until 2021.
Vision:
To be a recognised and respected sporting association that is the destination of choice for basketball in our region.
This document (1.2MB) can be downloaded from here.
The actions that are associated with goals contained in the 5 Pillars will come together with the implementation of Board Sub-Committees who will work with our Operational Team to oversee and undertake the work to achieve the goals. The Board is confident that the goals that have been set are eminently achievable. The opportunity for the Association to grow and become the basketball destination of choice within its region is immense.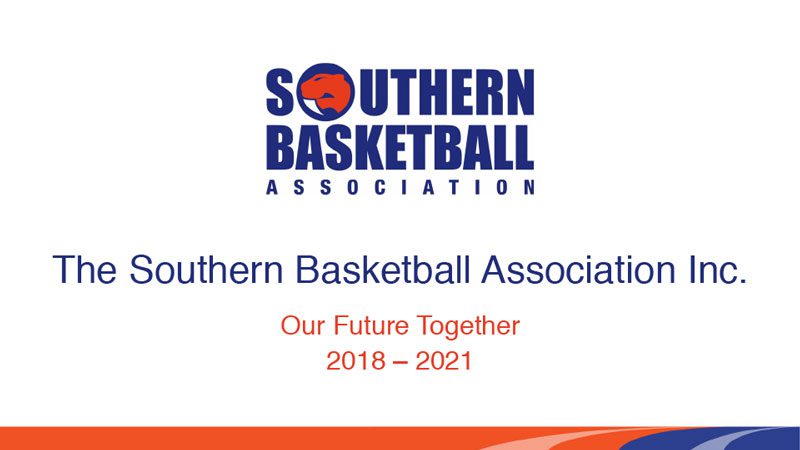 SBA Stakeholder and Communication Plan:
The SBA Stakeholder Engagement and Communication Plan has been developed to support the strategic pillar of 'Communication and Engagement'.  It details how the SBA engages and communicates with all internal and community stakeholders.   The document can be downloaded here.