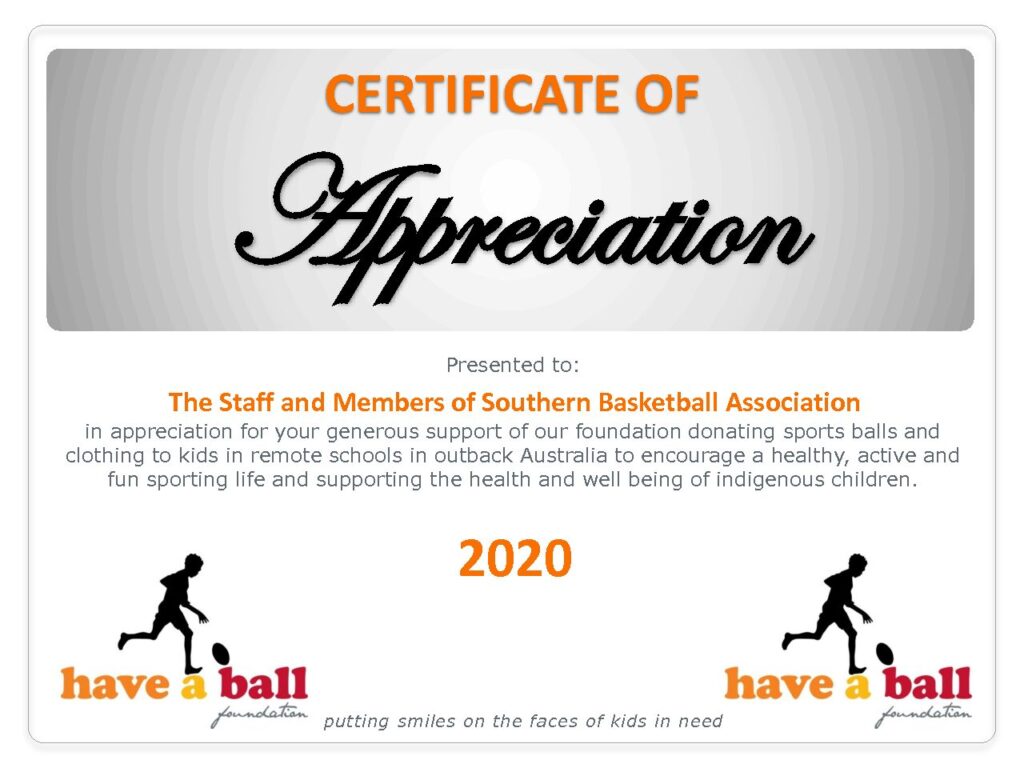 The SBA has had a long association with the Have A Ball Foundation, a not for profit organisation that was established to put smiles on the faces of young children by providing sporting balls to kids in remote schools and communities in outback Australia to encourage a healthy, active, and fun sporting life as well as raise money to support the health and well being of indigenous children.
Each year the SBA and its members donate basketballs and clothing to Have a Ball, so they can be used again in remote communities.
The basketball bin is in the main walkway as you enter the Southern Basketball Centre.