SOUTHERN PENINSULA TOURNAMENT RECAP
This is your one-stop shop for all things Sabres during this 2019 Southern Peninsula Tournament. All results, news and other information will be right here!
GRAND FINAL WINNERS
Congratulations to out Sabres teams who took home Championships at the tournament!
Congratulations also to the following teams who qualified for Grand Finals across the weekend.
Boys                                                                            Girls
12.5                                                                              12.4
16.3                                                                              14.2
16.4                                                                              16.3
18.1
Got any photos or videos from the tournament? Send them to Jamie- jamie.hamilton@outlook.com
BOYS RESULTS
12.1
Record
3-2
Results
L vs. Kilsyth- 65-47
W vs. Waverley- 73-24
W vs. Mornington- 59-27
L vs. Hawthorn- 52-39
12.2
Record
1-1-2
Results
D vs. Craigieburn- 29-29
L vs. Ringwood- 38-34
L vs. Churchill- 37-32
W vs. Frankston 3- 48-22
12.3
Record
4-0
Results
W vs. McKinnon 2- 59-20
W vs. Mornington 3- 42-24
W vs. Frankston 4- 42-19
W vs. Kilsyth 4- 58-23
GRAND FINAL
W vs. Mornington 2- 48-12
12.4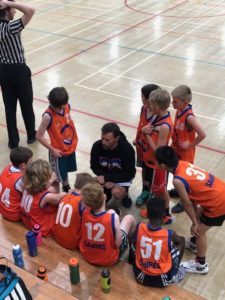 Record
2-2
Results
W vs. Crossover 2- 32-30
W vs. Mornington 4- 65-17
L vs. Camberwell 3- 38-28
L vs. Ringwood 2- 35-27
12.5
Record
4-0
Results
W vs. Wonthaggi Navy- 69-4
W vs. Craigieburn 3- 42-6
W vs. Waverley 4- 28-14
W vs. Future Sharks Squad- 65-7
GRAND FINAL
L vs. Whittlesea 3- 38-22
14.1
Record
1-3
Results
L vs. Mornington- 68-47
L vs. Hawthorn- 87-36
L vs. Kilsyth- 76-59
W vs. Camberwell- 67-61
14.2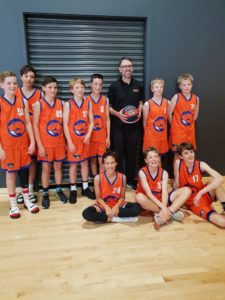 Record
3-1
Results
L vs. Bulleen 2- 47-39
W vs. McKinnon- 35-33
W vs. Eltham 2- 40-21
W vs. Sale- 45-24
14.3
Record
3-1
Results
W vs. Western Port- 41-31
W vs. Coburg- 52-16
W vs. Mornington 2- 38-29
L vs. Blackburn 2- 59-17
14.4
Record
2-2
Results
L vs. Camberwell 2- 27-24
L vs. Lakes Entrance- 33-32
W vs. Nunawading 4- 20-17
W vs. Southern Peninsula 2- 40-37
14.5
Record
2-2
Results
W vs. Chelsea 4- 38-33
W vs. Waverley 6- 43-30
L vs. Craigieburn 3- 36-28
L vs. Party Pies- 43-30
16.1
Record
2-2
Results
W vs. Eltham 2- 79-23
L vs. Warrnambool- 62-50
L vs. Kilsyth- 71-67
W vs. Waverley- 58-46
16.2
Record
1-3
Results
W vs. Blackburn- 63-42
L vs. Traralgon- 52-48
L vs. Camberwell- 50-38
L vs. Pakenham- 41-23
16.3
Record
4-0
Results
W vs. Western Port- 30-29
W vs. Bulleen 4- 52-39
W vs. Craigieburn 2- 32-28
W vs. Phillip Island- 46-36
GRAND FINAL
L vs. Coburg- 44-27
16.4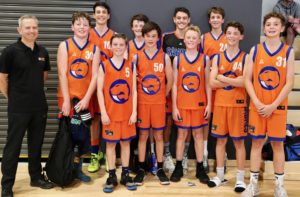 Record
4-0
Results
W vs. Hawthorn 5- 51-24
W vs. Southern Peninsula 2- 66-27
W vs. Waverley 4- 49-35
W vs. Eltham 7- 59-38
GRAND FINAL
L vs. Coburg 3- 39-34
16.5
Record
2-2
Results
L vs. Chelsea 3- 55-33
W vs. Crossover 1- 62-24
L vs. Southern Peninsula 3- 33-31
W vs. Camberwell 4- 50-33
18.1
Record
3-1
Results
L vs. Frankston- 76-74
W vs. Shepparton- 87-28
W vs. Red Roo Sports- 77-62
W vs. Bendigo- 58-57
GRAND FINAL
L vs. Camberwell- 70-64
18.2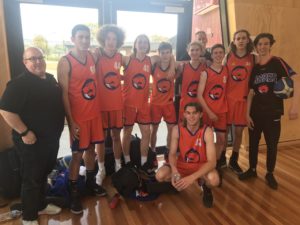 Record
2-1
Results
L vs. Ringwood 2- 54-42
W vs. Western Port 2- 41-36
W vs. Phillip Island- 40-16
vs. Frankston 3
18.3
Record
3-0
Results
W vs. Camberwell 5- 77-33
W vs. Chelsea 4- 49-48
W vs. Frankston 4- 51-27
vs. Ringwood 4
GRAND FINAL
W vs. Craigieburn 3- 50-38
18.4
Record
3-1
Results
W vs. Ringwood 7- 58-24
L vs. Ringwood 6- 42-36
W vs. Coburg 4- 91-33
W vs. Chelsea 5- 66-42
GRAND FINAL
W vs. Ringwood 6- 42-24
GIRLS RESULTS
12.1
Record
0-4
Results
L vs. Kilsyth- 54-34
L vs. Hawthorn- 76-24
L vs. Melbourne 2- 52-35
L vs. Bulleen- 46-28
12.2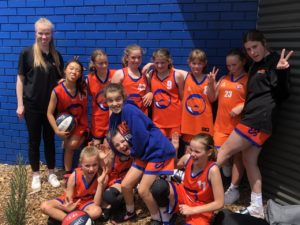 Record
2-2
Results
L vs. Frankston 3- 16-14
W vs. Kilsyth 3- 24-21
L vs. Ringwood- 27-14
W vs. Eltham 3- 34-11
12.3
Record
2-2
Results
L vs. Hawthorn 4- 18-10
W vs. Camberwell 3- 19-13
W vs. Frankston 5- 22-18
L vs. Waverley 2- 42-3
12.4
Record
4-0
Results
W vs. Wonthaggi Navy- 28-12
W vs. Red Hill- 41-2
W vs. Kilsyth 5- 12-8
W vs. Hawthorn 6- 22-6
GRAND FINAL
L vs. Kilsyth 4- 15-12
12.5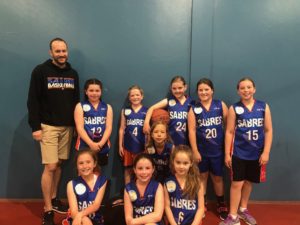 Record
1-3
Results
L vs. Kilsyth 6- 19-17
L vs. Kilsyth 4- 36-3
L vs. Hawthorn 5- 38-5
W vs. Future Sharks Squad- 52-0
14.1
Record
2-2
Results
L vs. Hawthorn- 66-31
W vs. Bendigo- 77-57
L vs. Melbourne- 54-21
W vs. Kilsyth 2- 61-41
14.2
Record
4-0
Results
W vs. Craigieburn- 17-15
W vs. Eltham 2- 24-19
W vs. Whittlesea- 31-28
W vs. Camberwell 2- 38-8
GRAND FINAL
L vs. Bulleen 2- 23-20
14.3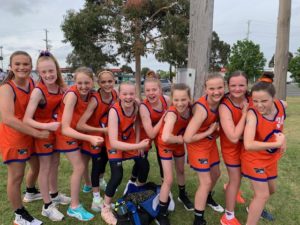 Record
1-3
Results
L vs. Hawthorn 4- 22-21
W vs. Frankston 3- 24-19
L vs. Ivanhoe Darebin- 35-31
L vs. Diamond Valley 3- 18-24
14.4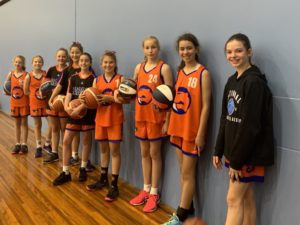 Record
4-0
Results
W vs. Hawthorn 5- 28-9
W vs. Warrnambool 2- 30-18
W vs. Southern Peninsula 2- 34-20
W vs. Mornington 3- 33-6
GRAND FINAL
W vs. Wonthaggi- 27-24
14.5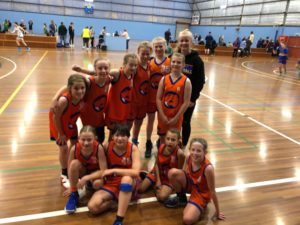 Record
2-2
Results
L vs. Hawthorn 6- 34-18
W vs. Diamond Valley 5- 37-20
L vs. Wonthaggi- 41-18
W vs. Nunawading 5- 26-20
16.1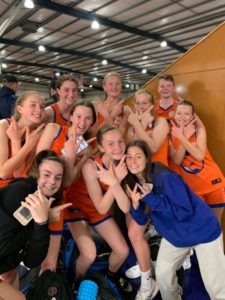 Record
3-1
Results
W vs. Whittlesea- 101- 33
W vs. Southern Peninsula- 57-36
W vs. Melbourne 2- 67-37
L vs. Hawthorn- 52-38
16.2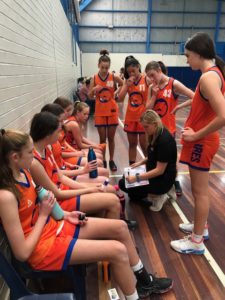 Record
3-0
Results
W vs. Maffra- 27-17
W vs. Mornington- 34-16
W vs. Ringwood- 22-15
vs. Camberwell 2
GRAND FINAL
W vs. Melbourne 3- 37-24
16.3
Record
4-0
Results
W vs. McKinnon 3- 41-30
W vs. Camberwell 3- 27-24
W vs. Southern Peninsula 2- 40-14
W vs. Bulleen 4- 27-24
GRAND FINAL
L vs. Altona 2- 53-31
16.4
Record
1-3
Results
L vs. Eltham 4- 30-13
L vs. Camberwell 3- 27-24
L vs. Waverley 3- 41-40
W vs. Melbourne 5- 30-19
18.2
Record
0-4
Results
L vs. Ringwood 2- 34-29
L vs. Camberwell- 43-15
L vs. Shepparton- 47-26
L vs. Frankston 2- 26-15
18.3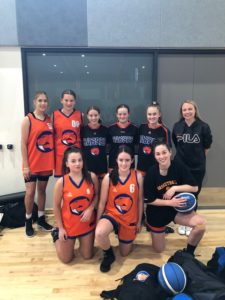 Record
0-4
Results
L vs. Frankston 3- 34-31
L vs. Ringwood 3- 27-21
L vs. Wonthaggi- 55-30
L vs. Chelsea 2- 20-17