SABRES YOUTH LEAGUE GIRLS WALK THE BLUE CARPET
We've built a dynasty over the last few years at the Sabredome with back-to-back VYC Women's Championships, and putting ourselves in the best position to make it a third as we steamroll into 2019 Big V finals.
As we move towards a three-peat, let's celebrate some of the superstars that we continue to create. At the conclusion of every round, Big V create a list of the 12 top performing males and females in a segment called The Blue Carpet. These lists were saturated in orange and blue.
We would like to acknowledge the following VYC Sabres who received nods throughout the 2019 Big V season:
ROUND 5 | Sophie Van Vliet- 18pts 16reb 5ast 2blk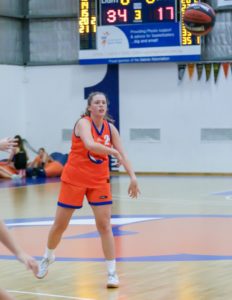 ROUND 6 | Chloe Hicks- 11pts 10stl 6reb 5ast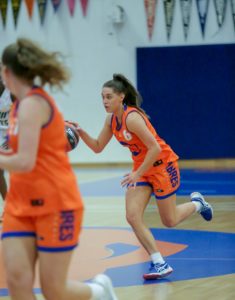 ROUND 7 | Chelsea Bransden- 17pts 10reb 7stl 3ast & 12pts 9reb 9stl 6ast
ROUND 14 | Morgan Riley- 28pts 10reb 5ast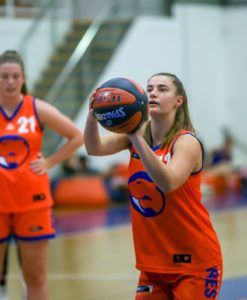 Chelsea was also awarded the VYC Women's Player of the Month for May.
via Big V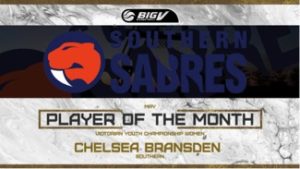 5 games, 15.6ppg, 8rpg, 3.4apg, 8,4spg, 36%FG
An absolute master on the defensive end, Bransden locked in and did it at both ends to secure the VYCW Player of the Month for May. Edging out Nyakoang Lok from the Falcons, Bransden averaged a huge 8.4 steals per contest.
This is a true testament to the players, coaches and staff that are a part of the VYC Women's program.
Make sure to get down to The Rings on Saturday at 6PM and deck out the stadium in orange!
SOUTHERN SABRES VS. RINGWOOD HAWKS- VYCW ELIMINATION FINAL
WHERE | The Rings, 362 Canterbury Rd, Ringwood VIC 3134
WHEN | Saturday 20 July, Tip Off @ 6PM
WHAT | Elimination Final- Make sure you wear all your orange and support your Sabres girls!