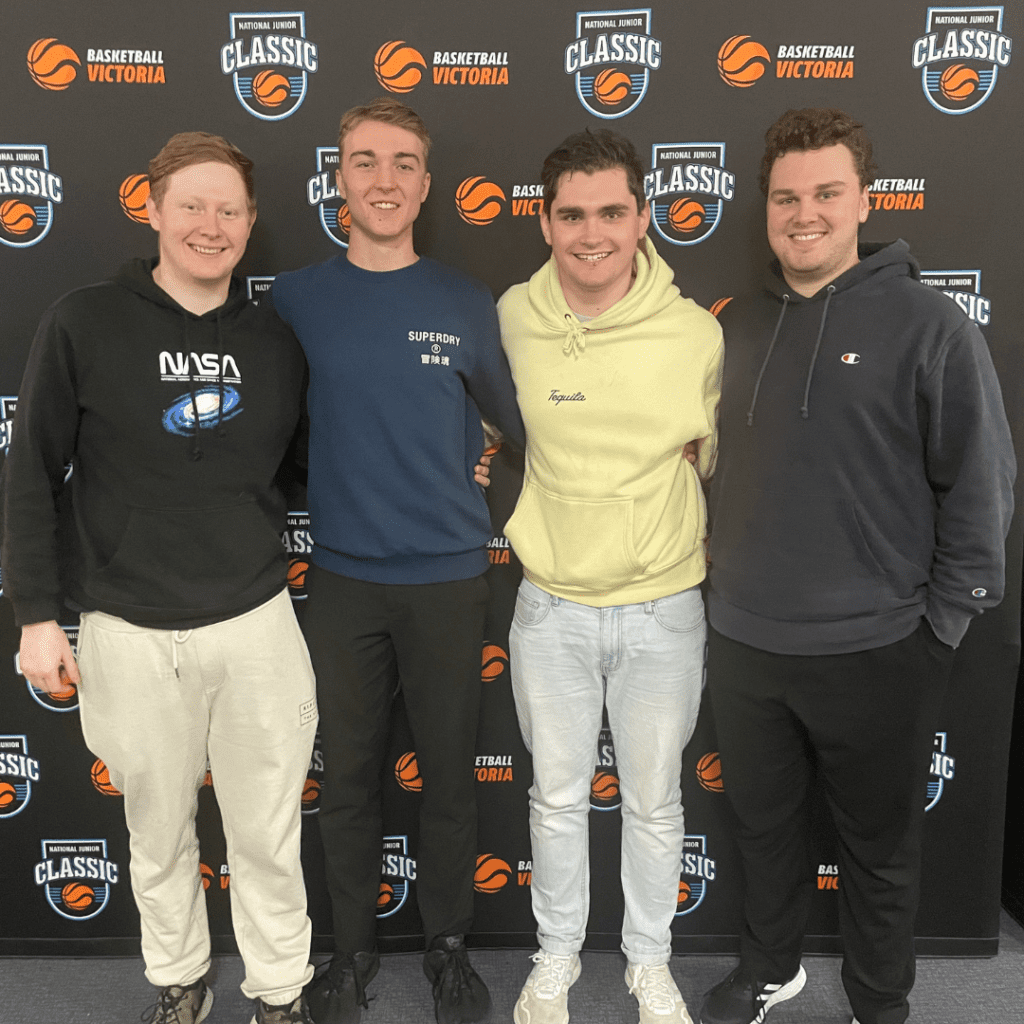 Pictured Left – Right: Angus Goodwin, Shaun Cook, Gus O'Toole, Tom Lenne
Shoutout to the 4 SBA referees who were selected to referee the Junior National Classic over the weekend! 3 were selected to go to the 16's and 1 selected for the 12/14's.
Congratulations to Shaun Cook was selected to officiate the 14 Girls Gold Medal match on Monday.
"He was outstanding throughout the weekend and we're glad he got recognised and selected for this game. The praise he had from both coaches after the game just goes to show how well he did throughout the tournament and we're very proud of him."