Introduction to SBA's two new Head Coaches
Following the recent appointment of two new Head Coaches to the Southern Basketball Association, we thought it an opportune time to provide you with some inside information about them, their experience and why they are a fantastic asset for the SBA.
Nathan Crosswell and Simon Giovannoni bring extensive basketball knowledge, experience and enthusiasm to their new roles, which includes running all the clinics (Elite Guard School, Shooting School, 3 x 3, Bee Ball and Skills, etc.); managing holiday camps, school and community programs and Sabres elite training; coaching junior coaches; assisting domestic clubs in the development of the competition; along with many other development, training and management responsibilities to ensure the delivery and growth of the SBA's skills development programs.
Simon Giovannoni, Head Coach Women and Girls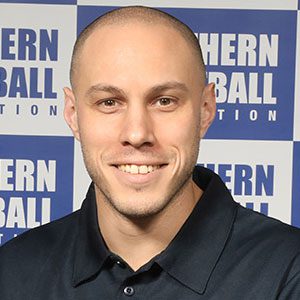 Simon's coaching pedigree reveals a quality transition from a keen nine-year-old player and playing semi-professional state league for three seasons to national coaching positions including three years as High-Performance Coach at the Australian College of Sport Basketball Program and AIS Scholarship Coach.
"Coaches can have the biggest impact on player development, enjoyment and retention," says Simon when asked of his coaching philosophy.
"Our players need to be at the centre of everything that we do. Their basketball development, personal growth and emotional and physical well-being are our priorities."
Simon said the best part of coaching within the SBA is helping players become the best player they can be.
"I have coached players who have made it to NBA level and played for the Boomers. This new role enables me to do a job I love every day. A highlight for me is being mentored by some excellent, high level basketball coaches."
Career Spotlight
* AIS Scholarship Coach 2008-2009
* Director of Basketball Sydney Grammar 2010-2012
* Men's Assistant Coach Frankston Blues SEABL 2013
* High Performance Coach Australian College of Sport Basketball Program 2013-2016
* Men's Head Coach Frankston Blues SEABL 2014 & 2015
* Men's Assistant Coach Sandringham Sabres SEABL 2016
* Women's Coach Sandringham Sabres SEABL 2017
* Men's Head Coach Sandringham Sabres SEABL 2018
* Coached state teams in Victoria, ACT and NSW
Nathan Crosswell, Head Coach Men and Boys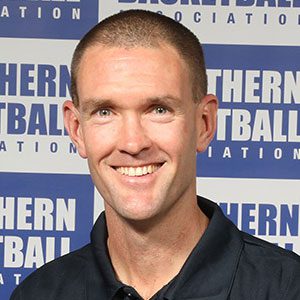 "I've been coached by some great coaches and feel I have a great knowledge of the game and an ability to teach the skills and concepts of the game at all levels," he said.
One reason for Nathan's love of the game is that it can be played with just a ball and a hoop and you can play 1v1, 2v2, 3v3, etc. He said the complexities of being a team sport where you have to get a group of different personalities on the same page for a common goal, is also a rewarding experience.
"My philosophy in coaching is to teach young players the basic skills of the game and then transition them into learning the concepts of basketball. For example, I would like our kids to be good at skills such as beating off the dribble, floor spots on dribble penetration and using an on-ball screen.
"Everyone at the SBA is passionate about basketball, in particular, kid's basketball, which ties in with my approach. Being able to give back to the sport that has given so much to me and my family is one of the things I enjoy most with my new role."
Career Spotlight
* 350 NBL games across a 14-year career (Melbourne Tigers, Victoria Giants/Titans, Cairns Taipans, Townsville Crocodiles, Adelaide 36ers)
* Won NBL Championship in 2008 with Melbourne Tigers
* Boomers Squad in 2008
* 223 SEABL games (Sabres 203 and Dandenong 20)
* 100 Big V games for Sabres
* Won Big V Championship 2002
* Sabres Rep coach U16 and U14 boys
* Southern Basketball Association Community Liaison Officer
* Southern Basketball Association Head of Outreach Coaches
* Sabres Development Coach
Both Simon and Nathan also have numerous SEABL, BIG V and VJBL responsibilities that revolve around selections, administration, training, communication and video coaching methods.
Posted on Wednesday, August 8th, 2018