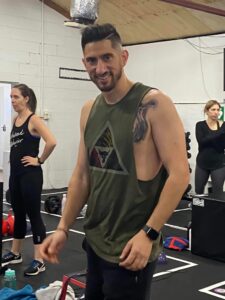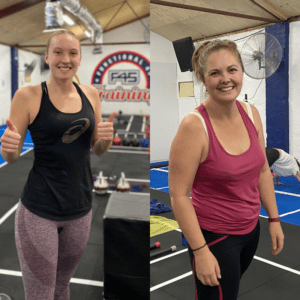 Description
Increase your fitness, build strength, and tone up with F45 group personal training.
At your first F45 training session you'll get a real sense of the personal value and benefit of fitness training with a personal trainer, who will guide, encourage, motivate and track your progress and achievements.
What Do We Do?
F45 group personal training helps men and women, young and not so young maintain optimum fitness and wellbeing using a range of training programs, all designed to help you achieve your personal fitness goals.
What will you get out of it?
As much as you put in is the easy answer. But in reality, you will begin to feel the benefits of exercising muscle groups and improvement in your cardiovascular fitness almost immediately. Step by step your personal trainer will gradually build up from your initial training comfort zone and ability until you are experiencing greater flexibility, stronger and more toned muscle groups, attacking any areas of excess weight, and improving your overall stamina and training performance. You'll really will feel so much better and begin to see some difference after only a few sessions.
How are the workouts designed?
At F45 Training every workout is different so throughout the week you'll be able to mix up your training with a variety of different classes including cardio, HIIT, strength, endurance, and hybrid classes where you'll do a combination of everything. One thing is for sure, with the variety in your training F45 will help you get fit and into shape fast.
How we help you keep motivated and succeeding?
You will find that our personal trainers a great ally in helping you keep focused and stretching to achieve the next level of your health and fitness. We want you to succeed and get results, it's as simple as that. We'll do everything from our side to help you achieve your fitness and wellbeing goals, – all you need to do is show up!
Who can do F45 Training?
F45 Training sessions are suitable for all ages and fitness levels, no experience necessary. Everyone starts at their own fitness level and progresses from there. There are no mirrors or egos at F45, which is why our members feel comfortable.  At F45 everyone is welcome.
Business Offers:
SBA Members Discount Offer: Get 50% Off our 28 Day Kickstart Intro Membership – SBA members pay only $99.00 for 28 Days (you need to email highett@f45training.com.au and attach a copy of your membership card to be eligible for this offer. Only one per person, not transferable.