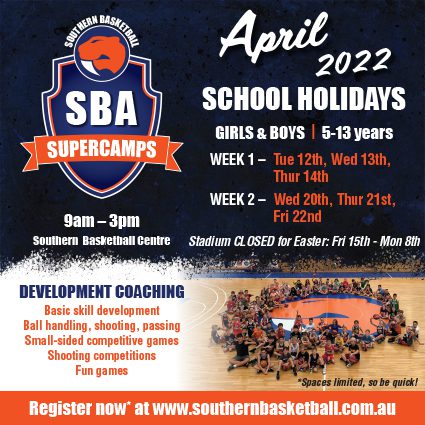 APRIL 2022 SCHOOL HOLIDAYS CAMP REGISTRATION LINKS
Only day available is Tuesday 19th April – Girls Only Day.  All other days are fully booked.
Venue: 150 Tulip Street, Cheltenham
Time: 9.00am-3.00pm
Please remember to bring:
Morning tea snack
Packed lunch
Water bottle
Basketballs are provided on the day.
We have a capacity limit of 80 athletes for these school holidays.
Please Remember: If your child is unwell or showing symptoms of being unwell, please choose to stay at home.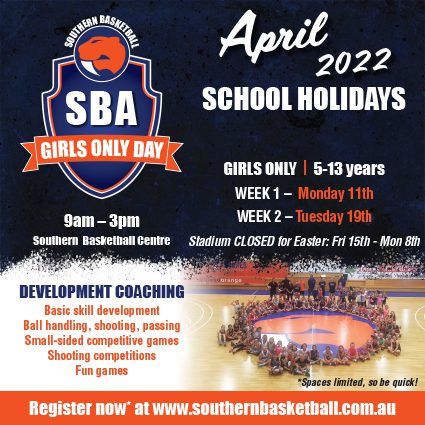 COST:
1 Day – $70
2 Days – $135
3 Days – $195
4 Days – $250
5 Days – $300
6 Days – $345
7 Days – $385
8 Days – $420