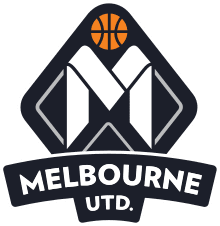 Melbourne United
With the NBL preseason now upon us, we're proud to have hosted Melbourne United for their training during the past 10 years.
Unfortunately all good things must come to an end, and we're sad to report that Melbourne United has moved their training to the larger facility and courts at MSAC, which is where their new offices are also located.
SBA CEO, Craig Weir, said it's logical for them to have their training and offices in the one place and MSAC's larger facility will accommodate them well.
"The good news is they want to maintain an association with the SBA and will still utilize our courts during the Grande Prix and other scheduled events. They are also hoping to join us for our domestic Grand Final in a few weeks."
We wish everyone who is part of Melbourne United all the best for the coming season and look forward to welcoming players, coaches and their support crew next time they come to train at the SBA.
Craig Weir
CEO
Posted on Thursday, August 30th, 2018